How to get started with the service:
You will have been sent an email containing a link to VMS and details of how to access the service.
Please follow the guidance on this invite in order to access the service.
The email will look like this:

For those looking for clinical guidance please go to the official clinical guidance (Green book) on this page.
For those who will be working across multiple organisations, you will need to in the first instance choose which organisation you will be working for on this page.

If you are working for just one organisation you will not be shown this page.
Once an organisation is selected you will be asked to choose which location you are working from on this page here: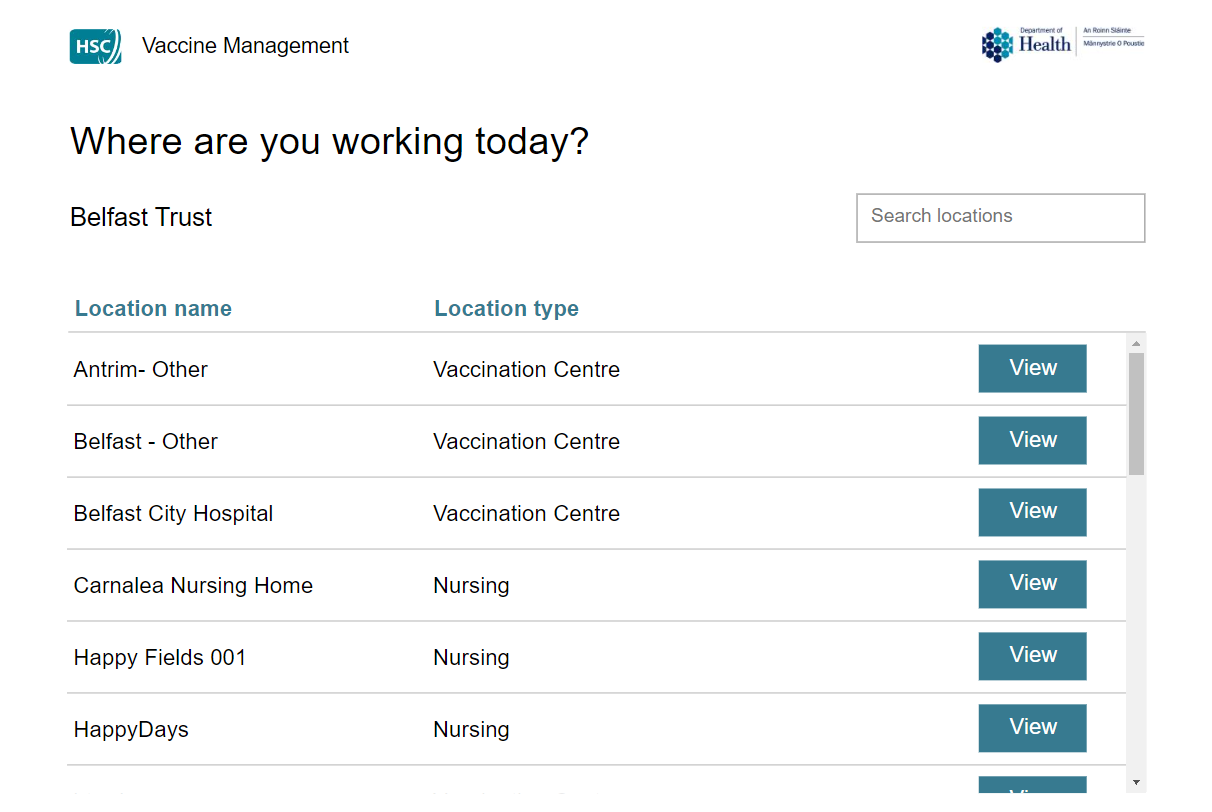 Choose the location will be working from on this list.
IMPORTANT – If you move locations you will be required to sign back into VMS and choose a new location.
Once you have signed-in and set a location you will be shown a list of patients expected that day.
More information about the Vaccine programme can be found here: